One's mind, once stretched, never regains its original dimensions.
      The Next Flight (2023) is Currently  in the Planning Stages!!
Welcome to Edmonton Dreams Take Flight
Dreams Take Flight  is once again hoping to provide the "trip of a lifetime" to mentally, physically, socially, and emotionally-challenged children in your community. But to do so, we need your help!
Since 1993, the Edmonton Dreams Take Flight Association – the Provincially registered, non-profit society – has been dedicated to taking deserving children with special needs from Northern Alberta and the Northwest Territories to DisneylandWe've fulfilled dreams and created magic for kids with the support of our major sponsors, Air Canada and the Air Canada Foundation, and several national and local organizations and businesses.
As we're all aware, COVID-19 has placed undue economic hardship on charities and businesses alike. Our last 2 flights were cancelled due to the pandemic, and although we're all challenged with the unknowns of daily life and the future flights, we're continuing to fundraise to be ready to "welcome aboard" these incredibly deserving children to experience a day of magic and wonder, when this may be.  Our next flight is in the planning stage for September 19, 2023.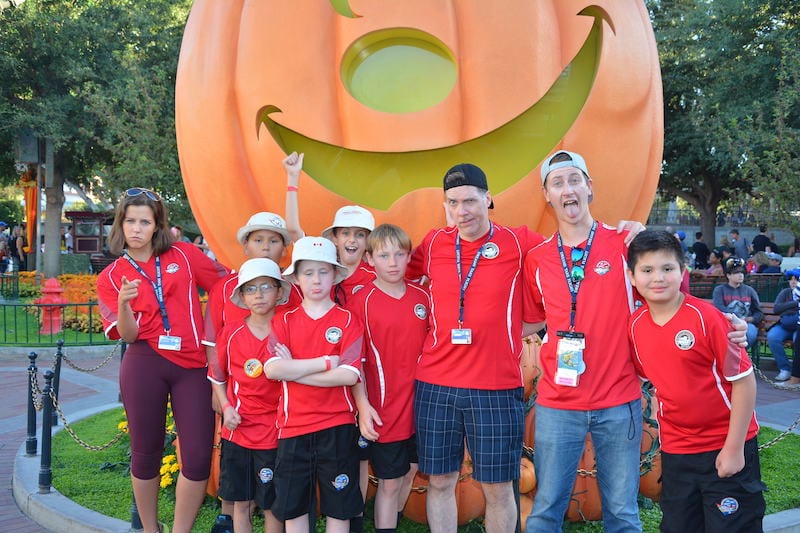 Members Info:    Dreams Take Flight local AGM
When: Jan 30, 2023
Time: 19:30
Where: Kosmos Boardroom
5010 49 Ave Leduc, Ab
If you cannot attend in person; you can request a link from n.lindstrom@dreamstakeflight.ca prior to Jan 29
Latest News from Edmonton
Dreams Take Flight stretches children's minds. As poet Oliver Wendell Holmes wrote, "One's mind, once stretched by a new idea, never regains its original dimensions."
In 1989, several Air Canada employees in Toronto planned a trip-of-a-lifetime. They flew 70 special needs children on a DC-9 aircraft to Walt Disney World in Florida. By 1997, the Dreams Take Flight charity had expanded across Canada.
For a very long and exciting day, deserving children live an adventure in a world-renowned theme park in California or Florida. All expenses paid—thanks to sponsors and volunteers.