One's mind, once stretched, never regains its original dimensions.
The Dreams Store - Now Open!
Welcome to Edmonton Dreams Take Flight
*** COVID-19 UPDATE ***
As always, the Edmonton Dreams Take Flight Association remains committed to our mission of making a difference to as many children as possible with special needs in Northern Alberta & NWT!
As one of our valuable supporters, and given the critical situation around the globe, we would like to provide you with an update on the steps that we have taken to date.
At this time, in adherence with the advice of medical and public health authorities, Edmonton Dreams Take Flight has made the difficult decision to postpone all travel through till the end of  2020. The situation is dynamic, and the cancellation of the 2020 flight to Disneyland is required to ensure the safety and well-being of our Dreams Community.  As of right now we have suspended all of our programs.  Safety is always our first and foremost priority.
We will continue to monitor guidance from national, provincial, municipal and government organizations, keeping the best interest of the children and families we serve at the center of all the decisions we  make.
At this time, our annual gala has also been postponed till the Fall, (for now), please visit our Dreams – Hollywood Blockbuster Gala page for future updates there.
We  want to thank you for your unwavering commitment to our mission, and our charity. Without you, it simply would not be possible to bring the much-needed hope and joy that the  life-changing Magic of Disney that delivers, to so many children within our region.
As the days and weeks progress, we will keep you informed and up to date, but if you have any immediate questions, we would ask that you contact us by sending an email to edmonton@dreamstakeflight.ca
Once again, thank you for your continued support and partnership. We trust that this message finds you well, and we hope that you and your loved ones remain healthy – Please stay safe and remember to wash you hands!
Sincerely,
Kyle Chrystian
President, Edmonton Dreams Take Flight
Dreams Take Flight is a registered national non-profit charity dedicated to providing the trip-of-a-lifetime to medically, mentally, physically, socially or emotionally challenged children. With the aid of our most significant sponsor, Air Canada & the Air Canada Foundation, as well as other national and local organizations and businesses, money is raised to make the dream a reality in Edmonton.
Dreams Take Flight Edmonton has been taking deserving children with special needs from Northern Alberta & NWT to Disneyland or Universal Studios since 1993. In 2019, our goal is to take as many children as possible to California for a day in September. We raise our funding through corporate and private donations, charity golf tournaments and our annual fundraising gala event.
With your support we can bring some magic to some very deserving Northern Alberta & NWT children and make their dreams come true!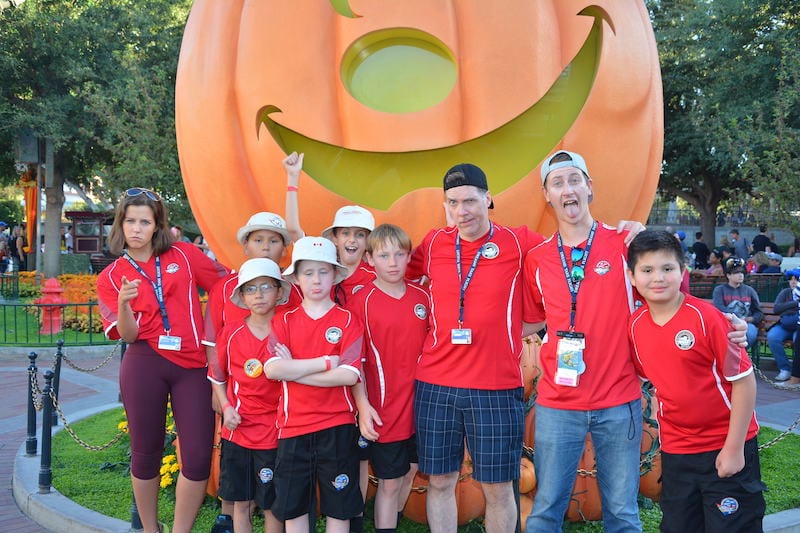 Dreams Take Flight stretches children's minds. As poet Oliver Wendell Holmes wrote, "One's mind, once stretched by a new idea, never regains its original dimensions."
In 1989, several Air Canada employees in Toronto planned a trip-of-a-lifetime. They flew 70 special needs children on a DC-9 aircraft to Walt Disney World in Florida.
By 1997, the Dreams Take Flight charity had expanded across Canada.
For a very long and exciting day, deserving children live an adventure in a world-renowned theme park in California or Florida. All expenses paid—thanks to sponsors and volunteers.
When they land back home, their minds are stretched to new dimensions. They see new possibilities.